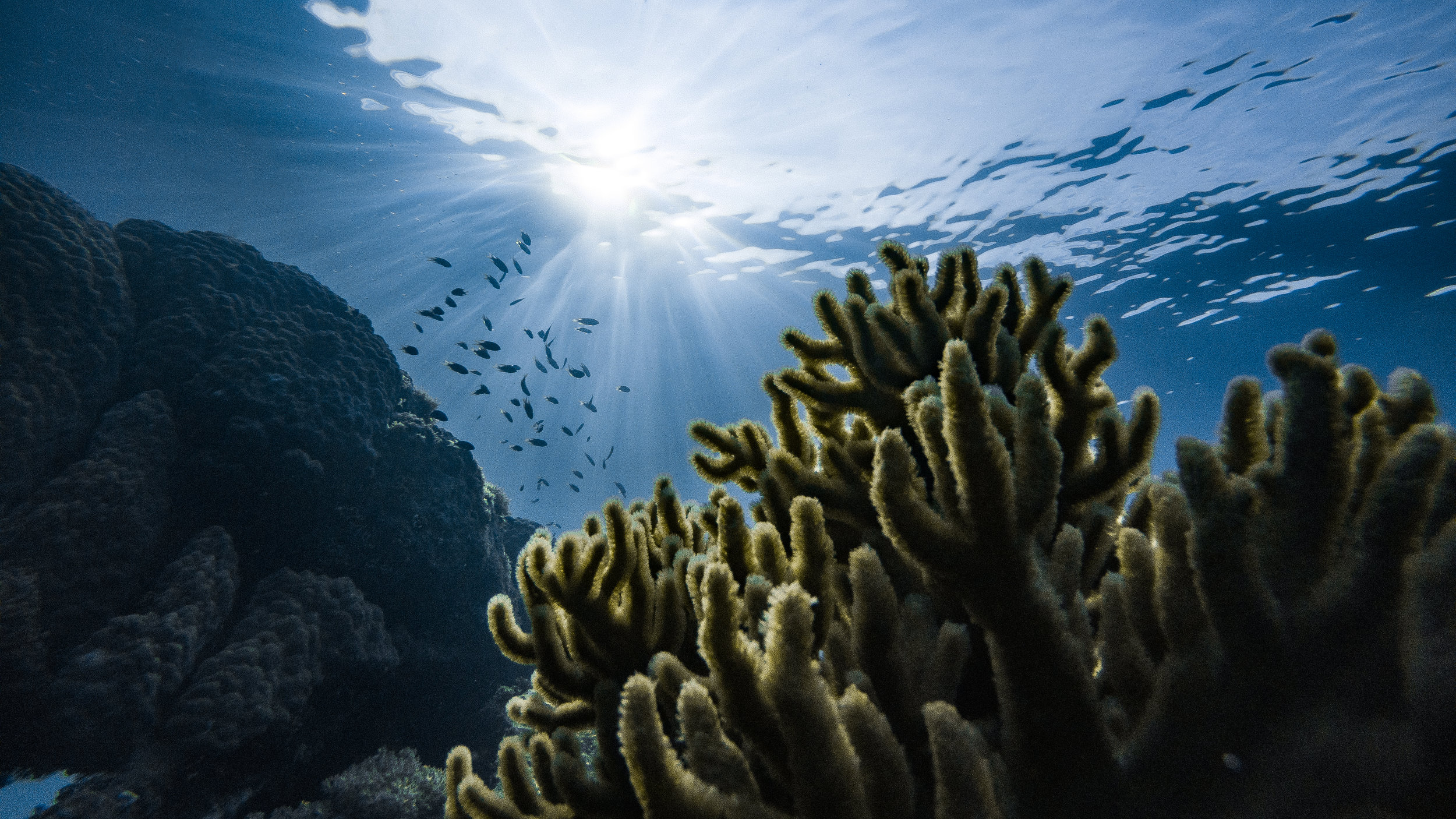 Lifetime Achievement: Ruth Gates
Ruth Gates was a phenomenal biologist who made it her life's work to save the world's fragile coral reefs from the worsening effects of climate change. She was the director and research professor at the Hawai'i Institute of Marine Biology at Manoa where her main research revolved around developing a super coral. This coral was meant to be more resilient to the heat and acidity of the changing marine environment. However she took her passion outside of the lab and was an inspirational activist and public speaker. She was the first female president of the International Society of Reef Studies, spoke at the United Nations, appeared at the Aspens Ideas Festival, and was featured in the Emmy Award winning Netflix document "Chasing Coral" among many other things.
Beyond her research and activism, she was a charismatic woman who loved scuba diving as well as karate (she was a black belt and even helped start a school in Hawai'i ). While she may have passed, her memory continues in all whom she touched and her work continues through the Gates Coral Lab.
Hawai'i Based Company: Local I'a
Local I'a is a game changer in the local seafood scene! Through money and economics they have positively shifted the way we fish and buy seafood. Local I'a is a distribution and subscription based seafood business aimed to source local, in-season seafood caught through pono fishing practices that is delivered directly to chefs and consumers. They are geared to improve the environmental, social, economical and cultural climate around fishing in Hawai'i . Their model sources fish from small local fishers who are committed to sustainable practices. By doing so, Local I'a aims to encourage sustainable fishing, increase the use of traditional Hawai'ian fish ponds, reduce the complexity of the seafood supply chain, establish more equitable prices, create a transparent pathway from ocean to plate, and most importantly educate and bring awareness to seafood sources and practices so that there can be a shift in demand towards more sustainable local options.
Surfer/Waterperson: Carissa Moore
Carissa Moore is a star surfer, having competed in the world championship for 9 years. She is a three-time winner of the World Surfer League's Women's Championship tour in 2011, 2013, and 2015 and is looking to represent the United States in the 2020 Olympics. While she loves surfing, she cherishes most the time she spends with others along the way. Carissa started the Moore Aloha Charitable foundation so that she could share her passion for the ocean and create an environment with the positivity and support that brought her to where she is today. This foundation specifically focuses on empowering young girls through surfing to be strong, confident, and compassionate individuals. Programming includes coaching, surfing camps, and even a global exchange.
Community Wavemaker: Sierra Club Hawai'i
The Sierra Club of Hawai'i has long since stood up for all the things we love about the Hawaiian islands and have worked to restore the relationship between people and nature through education, action, and advocacy. Hundreds of Sierra Club volunteers have been practicing conservation on the island through the planting of native species, trail building, beach cleanups and the removal of invasive species. In addition, the Sierra Club has been an influential voice at the Honolulu City Council and actively lobby to create and defend laws that benefit the environment. Sierra Club Hawai'i's main priorities have revolved around mitigating the effects of climate change, transitioning to renewable energy sources, concentrating on smart growth and development within the urban core, advocating for local food and water security, and waste reduction. Among many things, Sierra has voiced their opinions on the Navy's permit application for the Red Hill tanks, the court ruling in the A&B water case, the oxybenzone ban for sunscreens, and the closing of the AES coal plant.